IBM Mobile: Put Your Business In Motion
Can't make it to this session but still want to see all the best highlights? IBM will bring the event to you. Register now for access to an engaging 30-minute global broadcast on February 28 at 12 p.m. EST, with behind-the-scenes highlights from Mobile World Congress, including insights from mobile experts, and a look at the latest technologies.
Register for our virtual event now.
Mobile is everywhere and businesses are transacting in motion – from exchanging information to exchanging goods and services, from employee self-service to customer service. Join IBM during this half-day conference to learn about exciting new mobile capabilities for your enterprise, including how you can rapidly turn every interaction into an opportunity to drive return on engagement and investment. Through a series of keynotes, panels, customer sessions and a hands-on IBM Worklight mobile application development hackathon, IBM will show how combining deep industry expertise with mobile, analytics, cloud, social, and security technologies can help enterprises capture new markets, efficiently extend their businesses to mobile employees, customers and partners all while maintaining security across the value chain.
C-SUITE BUSINESS TRACK
15:10 – 15:40
Keynote: Embracing the Mobile Revolution with IBM Mobile Speakers: Marie Wieck, IBM GM (@mwieck); Kristen Lauria, IBM VP (@kristenlauria)
15:40 – 16:00
'Art of the Possible' Demo and Customer Story
IBM Executive: Jerry Cuomo, IBM VPCustomer: Judy Asher, Manager, Enterprise Technology Research, Ford Motor Information Technology
16:00 – 16:30
IBM Business Partner and Customer Mobile Success Showcase
Facilitator: Arthur Chiang, IBM VPBusiness Partner: Pundarik Ranchhod, AscendentCustomer: Manfred Metz, Corporate Mobility Manager, Rohde & Schwarz
16:30 – 17:00
Panel: 360-degree Perspective on Mobile
Moderator:

Dean Bubley, Industry Analyst, Consultant, Founder, Disruptive Analysis (@disruptivedean)

Panelists:

Peggy Anne Salz, Chief Analyst and Founder of MobileGroove (@peggyanne)
Rudy De Waele, Independent Mobile Strategist, Business Angel (@mtrends)
Frank Fischer, Deutsche Telekom B2B2X Evangelist (@cu_0xff)

17:00 – 17:15
Break – Demo Time in reception area
IT DEVELOPER TRACK
15:00 – 17:00
IBM Worklight Hackathon in lobbyHost: Ajit Jaokar, Founder, OpenGardens (@AjitJaokar)Learn more and register: ibmmobile.eventbrite.com
17:15 – 17:45
Keynote: Using a Mobile Enterprise Platform to Transform Business Now and into the FutureIBM Executive: Phil Buckellew, IBM VP (@buckellew)
17:45 – 18:15
An Enterprise Strategy for Agile Accelerated Delivery of Mobile AppsIBM Executive: Leigh Williamson, IBM Distinguished Engineer (@leighawillia)

Customer: Chris Frosk, AT&T

18:15 – 18:45
Taking a Holistic Approach to Mobile Management and Security to Deliver ConfidenceSpeaker: Vijay Dheap, IBM Master Inventor (@dheap)
18:45 – 19:00
IBM Worklight Hackathon Awards CeremonySpeakers: Kristen Lauria IBM VP (@kristenlauria)
Ajit Jaokar, Founder OpenGardens (@AjitJaokar)
IBM Mobile: Put Your Business In Motion presented by: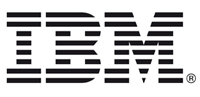 To learn more visit: www.ibm.com/mobile-enterprise