In the summer of 2011, GSMA selected Barcelona as the world's first Mobile World Capital from 2012 to 2018. The aim of the Mobile World Capital is to radically accelerate the global growth of mobile. From now on, Barcelona is the world's capital of mobile, successfully leading companies to take advantage of mobile technology´s limitless opportunity.

In addition to Mobile World Congress, the Capital comprises three other unique channels:
Mobile World Hub, focused on the design and management of key projects that will transform the world's mobile economy
Mobile World Centre, an open platform and exhibition showroom where citizens are able to understand and experience how mobile is enhancing our lives
Mobile World Capital Festival Series, inviting citizens to celebrate the mobile lifestyle through a series of creative leisure and entertainment events
Given both its dimension and the support of the public institutions, Mobile World Capital Barcelona offers optimal conditions as a global showcase for innovation.
We encourage you to take part in this new collaborative effort. To learn more about Mobile World Capital and these exciting initiatives, visit www.mobileworldcapital.com.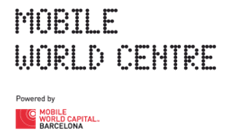 Mobile World Centre
The new Mobile World Centre is a must-see destination point for anyone in Barcelona! Located in the heart of the city at Plaça Catalunya, the Mobile World Centre is an interactive experience featuring the transformation and impact mobile technology has had on our day-to-day lives.
Revisit the history of the mobile device or marvel at the concepts for the future. View a series of short-films or discover new mobile apps. Experience Augmented Reality or explore the Data Cloud. There is always something new to see at the Centre!
Opening date: 15-February
Operating hours: 10:00 – 22:00 Monday – Saturday
Admission is free
Location: Plaça Catalunya at c/ Fontanella nº 2, at the corner of Avda. Portal del Ángel
Sign up for a guided tour on the Monday or Tuesday of MWC by emailing [email protected].
For more information, visit http://mobileworldcapital.com/mobile-world-centre/