We are pleased to offer downloads of conference presentations to our Silver, Gold and Platinum attendees beginning on 4 March 2013.
You will find these presentations directly inside the session description in the Schedule Module/Conference Agenda of the My MWC online portal or in the GSMA mobile app. The presentations will only be visible to Silver, Gold or Platinum pass holders once you log in to the system. From there, you may download them to your computer or mobile device.
Reminder: You must log in to My MWC or the mobile app to even see the presentations!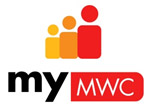 Learn how to join My MWC now that the event is closed.
Note: We are only able to provide materials where the presenter has given their approval for us to do so. Any presentations missing from the list below were not authorised for release.